Smoke Long Coil Necklace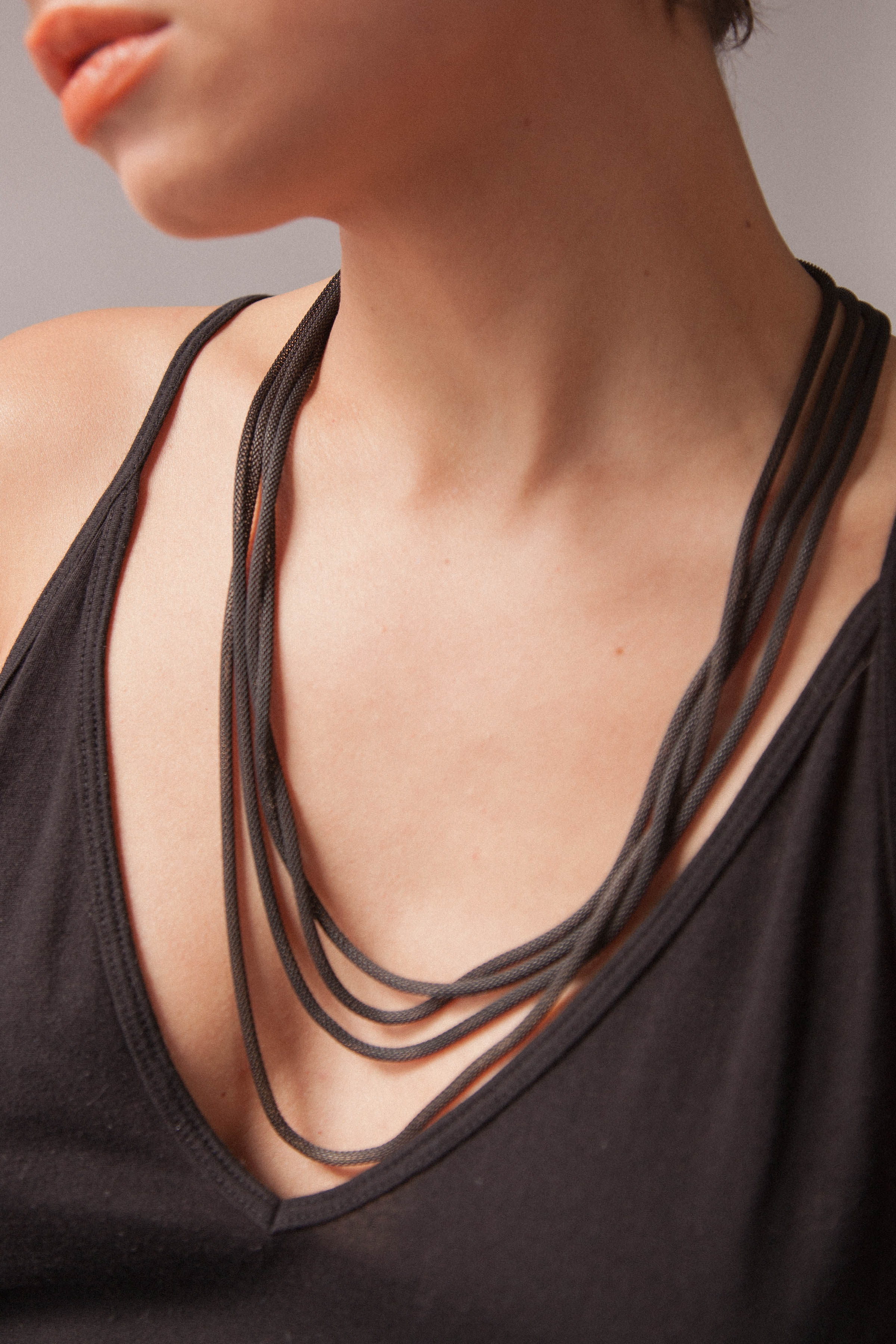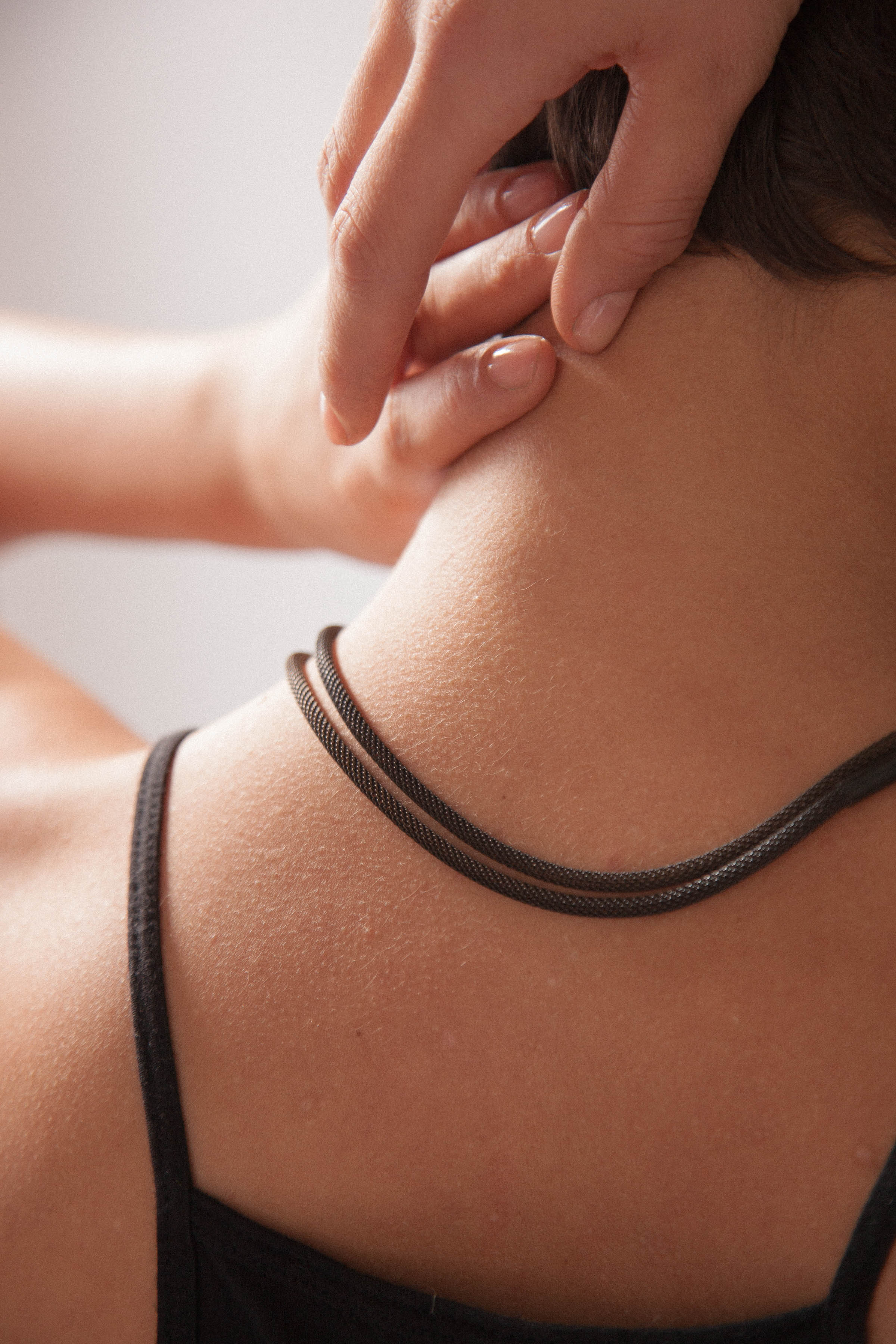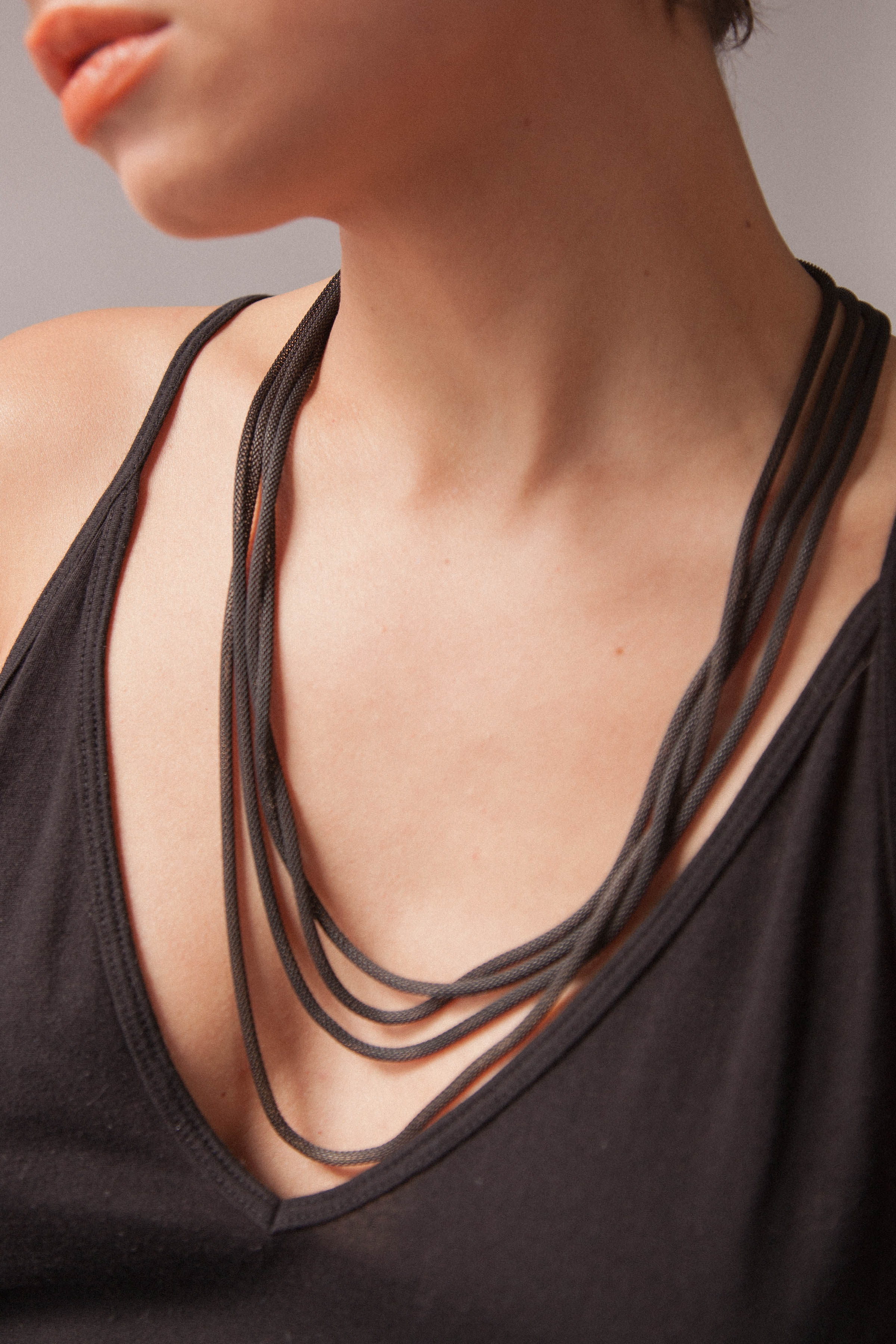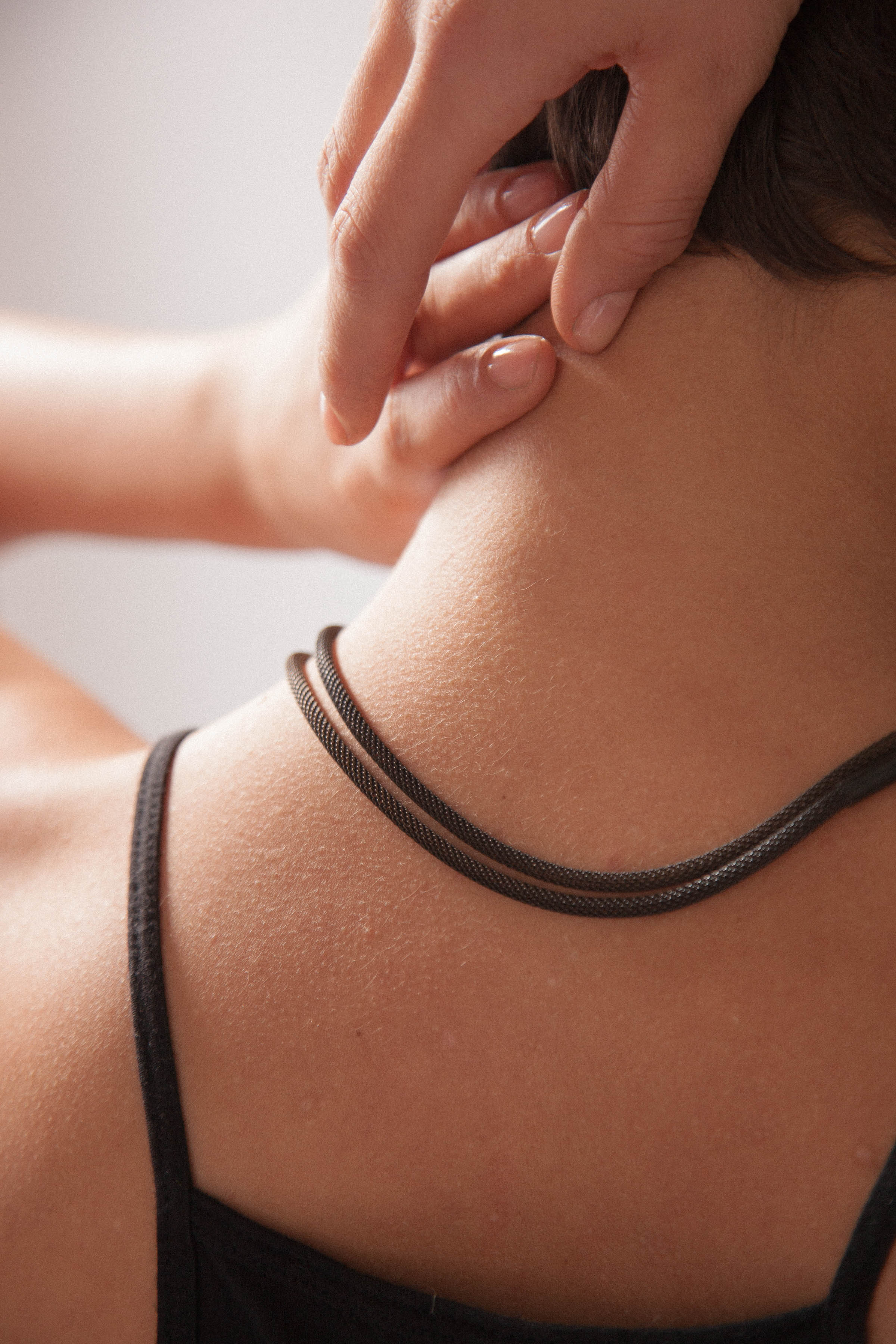 Smoke Long Coil Necklace
108 inches of brass wire mesh chain with fixed closure in Smoke patina finish. Variable lengths depending on styling.
Also available in Singed and Raw.
The COIL COLLECTION merges supple brass mesh chain with fluidity and depth through an experimental use of traditional textiles processes and metal patinas. The graduated colors from raw brass to oxidized black gives dimension to a collection of uniquely understated pieces. Versatile necklaces in dramatic lengths can be worn in endless looped compositions, knots, or twisted positions. While variations in bracelets and earrings with custom findings create unexpected connections.